I want to tell you about my passion project that
I've
been working on for over two years--
The Book Conversation Game
I'm an avid reader and love talking about books with my
friends and book club members. When discussing books with other readers, I
realized we were having the same dialog, different book. So I wanted to change
the conversation to a
LitVersation!
I created
The Book
Conversation Card Game
to really get into a deeper conversation and
comprehension of the story, it's characters and also to delve into what may have been on the author's mind when they were writing the story.
These

70 thought provoking questions

tend to spin off into
spontaneous conversation more in depth book discussion. They also help promote
richer exchanges and interpretations and pull everyone into the
LitVersation,
even the quietest book club members. Instead of allowing the discussion to lull or die out, the moderator or club members need to only pull another card to keep the discussion
active. My test users have reported that their discussions were more fun, lasted
longer and challenged members to probe for a deeper understanding when they used
the LitVersations game cards.
I want to make reading and discussing books even more fun with this game.
This game was created by a book lover, for book lovers.
These questions are also great for bloggers and interviewers, when interviewing authors.
I am absolutely passionate about
The
LitVersations
project I've created, and want to introduce it to the world but...
I need your help to produce this game.
I want to be able to produce and purchase
these game cards in bulk to keep the prices affordable and made in the USA.
In order to keep the price affordable, however,
mass-production is recommended because small print runs are not cost efficient.
Starting today, May 1 2015,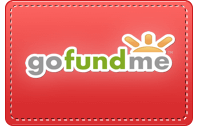 All monies raised will be used to cover production costs.
further without your support,word of mouth and pre-orders.
Please help me bring this
to you and readers across the world!!
Please donate whatever you can. No donation is too small because any amount will help me to reach my goal.
There are rewards at certain donation levels, for your
Thank you
for letting me share my passion project with you, and
any assistance you are able to offer is deeply appreciated.
LitVersations The Book Conversation Game
owner and creator